Benjamin Tucker - Nichols & Tucker, P.A.
Benjamin Tucker
Nichols & Tucker, P.A.
1250 Forest Ave. Suite 10
Portland, ME 04103
View On Google Maps
Benjamin Tucker

Nichols & Tucker, P.A.
Attorney Profile
Practice Areas
Law School
University of Maine
2005-2009
Website
207-879-4000
---
As a criminal defense lawyer, Ben represents adults and juveniles in a wide variety of cases from criminal to OUI to serious felonies. He negotiates effectively on behalf of his clients, and when necessary, defended clients in trials He is highly regarded by his defense bar colleagues, judges and prosecutors alike.
Ben graduated from Georgetown University, and later the University of Maine School of Law, where he served on the Law Review and graduated in the top ten of the Class of 2009. During law school, he published an article about Maine's Freedom of Information law in: "Taking Notes in School (Committee): Cyr v. Madawaska, Blethen v. Portland School Committee, and the Public's Right to Know," 61 Me. L. Rev. 265 (2009).
He has also served on the Town Council and School Board of his hometown Brunswick, where he lives with his wife and two daughters, and is trying to turn them into Hoyas fans.
---
Benjamin Tucker's Law Posts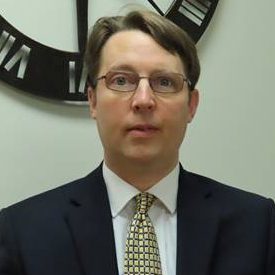 Criminal Defense Attorney Ben Tucker brings OUI legal expertise to the firm along with years of criminal defense experience.
www.nicholstucker.com
---